Please try the volume control icon of your real sound card. There is a volume slider in Windows 7 systray. You can use it to adjust volume of VirtualAudioStreaming.
See screenshot and article below: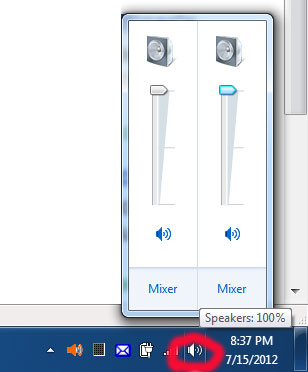 http://www.virtualaudiostreaming.net/listen-to-sounds-during-recording.html
Note:
Sometimes, there are two volume sliders in Windows 7 systray, one of them should work, click each of them to find which one works.