Our VAS(virtual audio streaming) supports 2008 web server.
First, please check if you have successfully installed VAS or not. During installation, Windows may pop up warning message on driver installation. You need to click allowing button.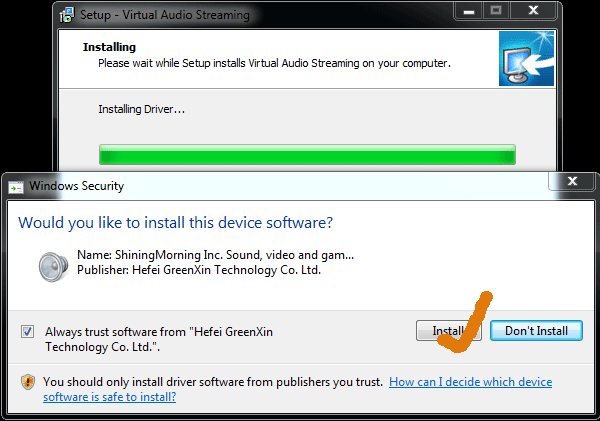 Second, if you use Microsoft remote desktop to remote control your computer, please use other remote control software instead. MS remote desktop deliberately bans virtual sound card software. Please use Teamviewer, VNC, pcanyway, etc. instead of MS remote desktop.
Also see below similar post:
how to use MS remote desktop with VAS